Congratulations to Alicia Z. (aka Hollywood2Bklyn on Twitter) who is our winner for the Remember Me on DVD trivia contest! She will be getting the Remember Me poster signed by castmembers Robert Pattinson, Emilie DeRavin, Chris Cooper, and Pierce Brosnan.
We also selected two runners-up, just because we are cool like that. So Cody S. and Dana A. will be hearing from us to arrange something fun especially for them just for entering. :)
You watched the movie. You hit the "freeze screen" button on your blue-ray. You backed up, zoomed-in, and changed angles to get these answers. And you're still not 100% about that other guy in the jail cell, right? Well, let us help you out here.
The official answers to our trivia quiz: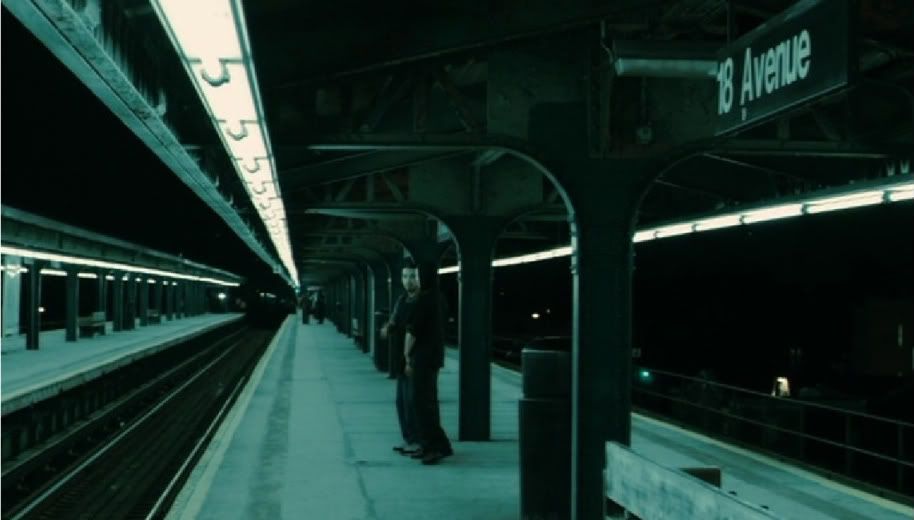 1.
What train station are Ally and her mother standing in at the beginning of the movie?
18th Avenue Station or 18th Ave & McDonald Ave, which is what the exit sign shows. Local folks told us this is the F Line in Brooklyn.
2.
What does Caroline say Tyler smells like in the memorial scene?
"You smell like Listerine & beer" .
3.
Name one book on the shelf where Tyler is working at the Strand.

"The Estate" is the most obvious choice. But we have extraordinary fans, so here are some other answers given--we accepted them all! (Start your summer reading list now. Make Rob proud!)
"At Swim Two Boys"
"Plague Dogs" (I don't care that he was "putting it on the shelf". It counts!)
"The Temple of My Familiar"
"The Silmarillion" (Tolkien)
"Salt Dancers"
"The Brothers" (I am thinking this is a partial for "The Brothers Karamazov", but someone will correct me!)
The Essays of E.B. White
"The Celtic Consciousness"
"As if by Magic"
"Cakes and Ale"
"Heart of the West"
"The Way Forward is with a Broken Heart"
"Mosquito Coast"
4.
What kind of drink does Aidan order at the bar?
Two beers. Yes, he asked the girls what they were drinking, but he never ordered them a drink, that we can see from the movie.

5. How many people are in the jail cell with Tyler and Aidan? This was the trickiest question, and it was tough, but I had to go with the consensus from my team. There are 4 men in the jail cell in addition to Aidan and Tyler. Many people missed the bald guy. Roxx sent us some screen shots to help.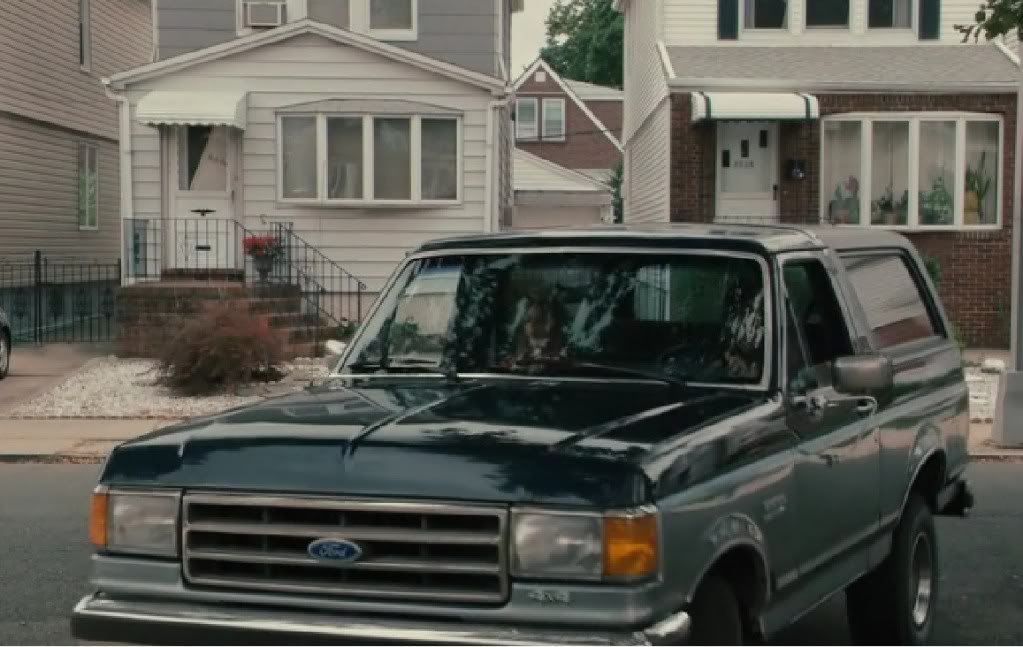 6. What make of truck does Neil Craig drive Ally to school in? Ford. Some said Ford Bronco, that's the make and model, and some overachievers even told us the license plate!
7. What did Ally's mom do for a living? Nurse. We can see a photo of her in the Craig home in a nurse's uniform.
8. What is hanging above the door to Tyler and Aidan's apartment? Fish--several people told us this is a mahi-mahi. We even got a lesson in taxidermy, although I am hoping it was plastic, because well, Eww.

9. How long does Diane say that Charles will have to wait for Caroline before he can take her to school? (At least) 20 minutes.
10. What is the highest floor number visible in the elevator as Tyler makes his way up to Charles' office for the last time? 90. Again, this required careful attention, but given the events that were following, this was an important detail.


Thanks to everyone who entered. We had a lot of fun creating this quiz, and hope you all enjoyed playing along. Congrats again to our winners. And everyone else can go on our Christmas card list this year. LOL!!